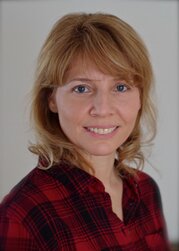 Melody Cameron
- Host, Dance Instructor and Speaker
Melody Cameron is a Cape Breton style step dancer and fiddler. She lives in West Mabou, Cape Breton on a small dairy farm with her husband Derrick Cameron. They have performed music together for over 20 years, playing for dances, pubs and concerts throughout Cape Breton Island. Over the years, Melody and Derrick have performed alongside other Cape Breton musicians on the main stage at Stan Rogers Folk Festival, played venues and taught workshops in
the New England States, played at the Washington Irish Folk Festival, Celtic Colours International Festival and have taught workshops and performed at the North Atlantic Fiddle Convention in Aberdeen, Scotland and at the Barga School of Scots Music, Song and Dance in Italy.

Melody is also an accomplished Cape Breton style step dancer with over 40 years of dance experience. She has performed and taught with her sister Kelly at venues throughout Nova Scotia, Prince Edward Island and Western Newfoundland. Through the 1980's, they appeared four times on ATV television's "Up Home Tonight" and were filmed for a BBC documentary "Down Home". Towards the late 1980's, they were part of the group "Highland Classic". Other members of that group included Ashley MacIsaac, Natalie MacMaster, Wendy MacIsaac, Rodney MacDonald, Stephanie Wills and Jackie Dunn. In the spring of 1998, Melody worked as a choreographer for The Rankins, one of Canada's foremost folk groups. In 2005
Melody and Kelly danced on The Rankin Sisters' televised Christmas special, "Home for Christmas" which aired on Canada's Bravo! network. Melody also served as a board member of Comunn Féis Mhàbu from 2004 to 2016. This Mabou based organization works to support both children and adults in their pursuits to learn more about Cape Breton's Gaelic culture.
​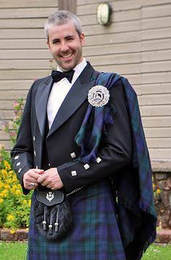 Gerard Beaton - Assistant Host Instructor
​​
​Gerard Beaton will be returning as our assistant host instructor again this year. He was born and raised in South West Mabou, Cape Breton. He began step dancing at the age of 5, if his memory serves him well. He was fortunate to take lessons from great Cape Breton step dancers such as Mary Janet MacDonald, Rodney MacDonald, and many more. He still considers himself a student of step dancing; taking any opportunity to share, learn, and practice his steps with anyone and everyone. Presently, Gerard finds himself living in Prince Edward Island working as a high school teacher and is looking forward to sharing some steps with you this summer.

​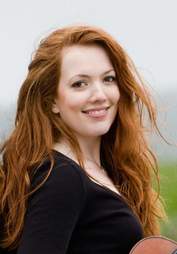 Dawn Beaton
- Dance Instructor
Dawn hails from Mabou, Cape Breton and has been playing fiddle and step dancing for over 25 years! She has taken lessons primarily from Stan Chapman (fiddle) and from folks such as Mary Janet MacDonald, Melody and Kelly Warner, Rodney MacDonald, and many others.
​
Dawn has taught traditional Cape Breton fiddle since 1998 to students from all over North America, from age six to 66! She along with her sister Margie have been performing all over the Martimes, Scotland, Ireland, and France. Their debut album, "Taste of Gaelic" was released during the Celtic Colours International Festival in October 2008. Dawn and Margie have traveled to Scotland to participate in a three-week teaching session with the group "Dannsa" in the promotion and teaching of Scottish step dancing. The trip allowed the girls to both perform, teach step dancing and discuss the Cape Breton culture to school age children on the mainland of Scotland.
​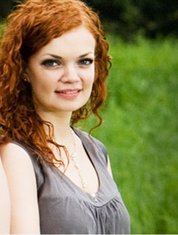 Margie Beaton - Dance Instructor

Margie first took an interest in the traditional culture of the area through the means of dance, enrolling in lessons at the age of 4. Always hearing the music and seeing family and friends take part made it seem a natural fit, Margie coming from a long history of musicians, singers, and dancers. Fiddle and piano would come in later years, each fostering new appreciation and skill in the other. Partnered most often with sister Dawn, the two redheads from Mabou have been dancing, playing, learning and teaching ever since, fortunate to perform and instruct both locally and internationally. Now, combining schooling and love for the culture, Margie works in marketing/design at the Gaelic College and loves every minute of it.
​

​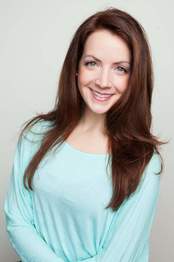 Jenny MacKenzie - Dance Instructor

Jenny has been dancing since as long as she can remember. Having been blessed to grow up in Cape Breton with a very musical extended family and coming from a long line of piping and dance traditions, she gained a thorough appreciation and love for Gaelic culture. She has worked as a professional dancer since 2005, touring and performing in musical theatre throughout Canada, the United States and the UK! Having the opportunity to perform with productions such as DRUM!, The Ships of 1801, Fileanta, Nuallan, Coastal Rhythms, Pogey, Nova Scotia Here and Now, The Beaton Sisters Band, Squid Precision Drummers, and many more, her love of performance has taken her far. Some favourite highlights include performances at The Vancouver 2010 Olympics, Parliament Hill on Canada Day, Massey Hall in Toronto and Dollywood Festival of Nations. As a dancer, choreographer, dance trainer, step dance teacher and yoga teacher she is now running her own business, Dannsair Fitness and Wellness in Inverness County and continues to contribute and surround herself in Gaelic culture.
​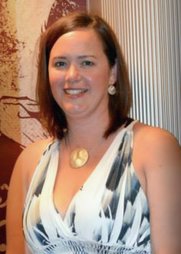 Melanie MacDonald
​
- Dance Instructor
Melanie's dance journey began when she was 10 years old, with the help of Betty Matheson. Betty began teaching classes at the KOC in Sydney which got the ball rolling for Melanie. Soon, she found herself surrounded by the music and culture, attending and dancing in concerts, and getting to as many square dances as she could. She took great influence from greats like Harvey Beaton, Mary Janet MacDonald, and Rodney MacDonald, appreciating their close to the floor, light on their feet, traditional styles. By age 16, she began teaching classes herself and has done so for years since. She also leads square dance workshops, having experience with Féis an Eilein, the Cape Breton Fiddlers Association and at St. Ann's Gaelic College.
​
​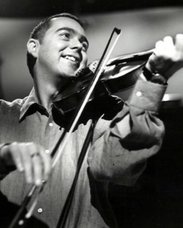 John Pellerin
​
- Dance Instructor
Born and raised in Antigonish, Nova Scotia, John started dancing at the age of 4 with his older brother Bill.
They were instructed by Margaret Dunn, the late Rev. Angus MacDonnell, Ellen MacPherson and Gary (MacPherson) Fiddler.
At the age of 10, John began fiddle lessons under the direction of Stan Chapman. He
acquired a great wealth of music through family.
John's father Kenneth is a fiddle player who has played for dances for years in the Antigonish area. His
roots go deep in Cape Breton tradition as well. John's grandmother on his mother's side is a Beaton from the Mabou Coal Mines. Fiddling and performing as a synchronized dance duo with Bill has given John the opportunity to travel throughout Canada, USA and Ireland. Over the years, he has played and danced alongside Buddy MacMaster, Winnie Chafe, the late John Morris Rankin, Natalie MacMaster, and Ashley MacIsaac, among others.

​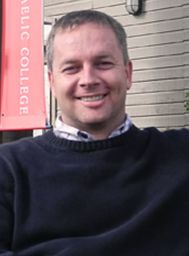 Rodney MacDonald - Discussion Guest

Honourable Rodney J. MacDonald, E.C.N.S., is an accomplished Cape Breton musician and dancer who has performed throughout Atlantic Canada, Eastern USA, Central Canada, and Scotland. Rodney is the grandson of the great fiddler and composer, the late Donald Angus Beaton and comes from a family of musicians. He began step dancing at home at a young age and started playing the fiddle at the age of 12 as a result of lessons from his uncle, Kinnon Beaton. In 1995, Rodney recorded his first album, Dancer's Delight. Traditionally Rockin', recorded with his cousin Glenn Graham, followed in 1997 and received two nominations for East Coast Music Awards. He can also be heard on the 2004 Smithsonian release, The Beaton Family of Mabou: Cape Breton Fiddle and Piano Music. MacDonald is a former Premier of Nova Scotia and Cabinet Minister. He is presently the CEO of Colaisde na Gaidhlig / The Gaelic College and resides in Mabou.
​
​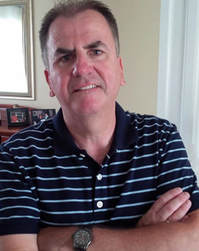 Harvey Beaton - Discussion Guest

Harvey was raised in Port Hastings on the island of Cape Breton, Nova Scotia. He began step-dancing at age 14 and soon found himself dancing in the summer Scottish concert circuit in Cape Breton and various parts of the Maritimes. Besides being an accomplished dancer, Harvey has been in great demand as a step-dance instructor and has performed and taught in many parts of Canada, the US, and Europe. In the states, he led workshops in many places including Alasdair Fraser's Valley of the Moon School of Scottish Fiddling; Fiddle Tunes in Port Townsend, Washington; the National Folk Festival; and at the Washington Irish Festival. Overseas, Harvey has danced in Ireland at the University College Cork and for Irish Television in Dublin. He was a step-dance tutor for many years at Sabhal Mor Ostaig Gaelic College in Skye and was a featured artist at the 2005 Feis Ross in Ullapool. For three years, Harvey taught step-dancing and performed at Ceòlas, a Gaelic Music Summer School in the Hebrides. Although he is primarily known as a dancer, Harvey Beaton can sometimes be found playing piano accompaniment for Cape Breton fiddlers.
​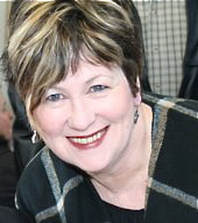 Mary Janet MacDonald - Discussion Guest

Mary Janet MacDonald learned to stepdance as a pre-schooler in the 1950's in the home of her grand-aunt, Maggie Anne Beaton, where she was raised from an early age after the death of her mother. It was there under Maggie Anne's watchful eye that she learned the old-style steps as danced by Maggie Anne's father, Big Dan Cameron, and Maggie Anne's daughter, Minnie. Minnie took Mary Janet to the Mabou Hall to dance on stage at the early age of four years old so dancing was a huge part of her life from a very early age. Stepdancing in concerts and a few television shows – it was soon necessary to begin teaching in Mabou when it seemed no younger ones were learning. She taught stepdancing in the 70's, 80's, and 90's and was one of the first stepdancers to teach stepdancing in Scotland in 1983 at the Barra Feis. Travel to festivals in California, Utah, Chicago, Seattle, Denmark, and Scotland were high points during those years plus two instructional videos/dvds, "One Step At A Time", and the second one "Cape Breton Stepdancing – A Family Tradition". All of her seven children have performed and taught stepdancing as well.
​
​​Minnie (Beaton) MacMaster - Discussion Guest​
​
Minnie learned to stepdance as a young girl in the 1940's guided by her mother, Maggie Anne Beaton, daughter of Big Dan Cameron (b. around 1851) of South West Mabou, who was a noted stepdancer in his day. Minnie was known as one of the neatest, close-to-the-floor stepdancers in the Mabou area and beyond at that time, dancing at many, many concerts and television productions. Minnie went on to teach stepdancing in the 70's and 80's and as a major tradition bearer – she passed that love on to her own children Kevin, David, and renowned fiddler, Natalie MacMaster – and also instilled that love of music to her many grandchildren.
​
​
​

​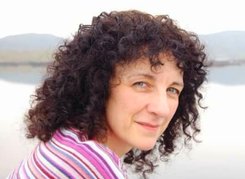 Pat Ballantyne
- Speaker
​
Pat Ballantyne is a dance scholar at the Elphinstone Institute, University of Aberdeen, Scotland. She
has been dancing, teaching and playing in a cèilidh band for a number of years. She has taught step dance in schools, at fèisean, and at community workshops in many locations and has performed in Scotland, Europe and Cape Breton Island where she learned from some of the best living step dancers. Pat has extensively researched Scottish dance history from the 19th century to the present day and is a board member of the Traditional Dance Forum of Scotland.
​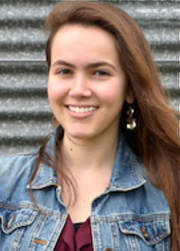 Sarah MacInnis -
Speaker
Nineteen-year-old Sarah MacInnis comes from West Mabou, Inverness County where she was exposed to traditional Cape Breton music since her earliest days. She comes from a musical family--mom Mary Elizabeth is a triple threat on fiddle, piano and step dance, and grandfather Buddy MacMaster was a world renowned fiddler with humble roots in Judique. Sarah is certainly embodying the Gaelic way, as a gifted Gaelic singer, a lovely step dancer, and piano player. Sarah aspires to maintain the rich traditions and culture of her ancestors and has recently completed Na Gaisgich Òga, a Gaelic mentorship program offered by Colaisde na Gàidhlig (The Gaelic College) in St. Ann's.
​


​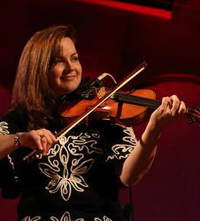 Mary Elizabeth MacInnis -
​Speaker
Mary Elizabeth MacInnis is a piano player, step dancer, and fiddler from Judique, Cape Breton. The daughter of the great Cape Breton fiddler, Buddy MacMaster, she began learning the piano by playing along to tapes of her father. She was fourteen years old when she first performed in public with him at a concert at the Judique Parish Hall. She soon began to be a frequent accompanist for him at the Glencoe Mills square dances, as well as other functions. Mary Elizabeth appeared with Buddy on his recordings The Judique Flyerand Cape Breton Tradition. She is passing on the torch to her daughters. Sarah is quickly becoming a festival regular with her rich Gaelic vocals and daughter Elizabeth has taken up the fiddle with great vigour.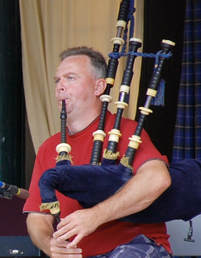 Paul MacNeil -
​Speaker
Paul MacNeil was born and raised in Iona, Cape Breton. Paul was exposed to Gaelic language from an early age by way of his father, noted Gaelic singer Rod C MacNeil. One of the Island's most respected pipers, Paul was taught early on by well known Scottish piper Sandy Boyd. Paul has studied both competition style piping and Cape Breton piping. In 1992 Paul and fellow Cape Breton piper, Jamie MacInnis released the ground breaking album 'Fosgail an Dorus.' The album embraced the free flowing Cape Breton style of piping which is closely linked to the island's fiddle, dance and Gaelic song traditions. In more recent years, Paul regularly performs with his wife Tracey Dares-MacNeil and their daughters. He also performed and toured with the group Nuallan. This band was formed in 2012 under the umbrella of the Gaelic College in St. Ann's, Cape Breton. Nuallan's mission statement is: To represent, promote and explore the Gaelic-dance style of piping brought to Cape Breton and northeastern Nova Scotia by Highland settlers through performance, education and collaboration.
​